We love what we do everyday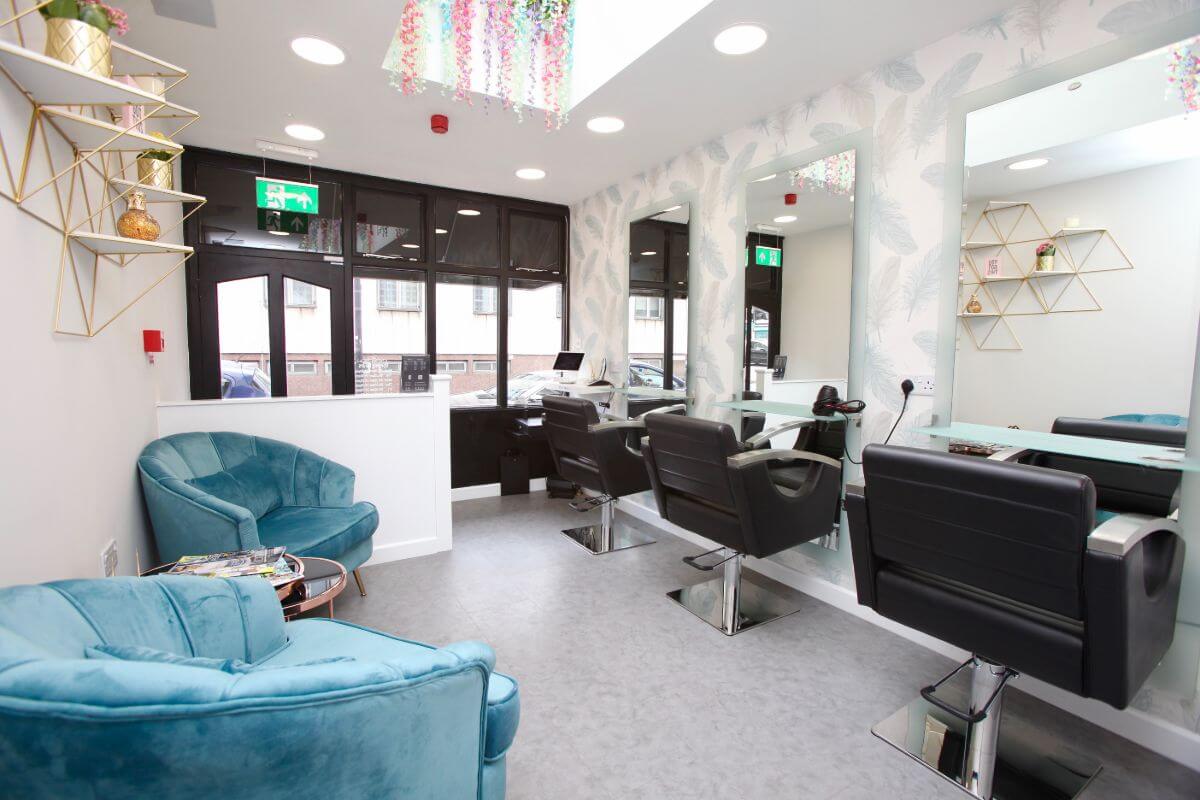 About
Mavrichi Hair Boutique is a cosy and luxurious hair salon based in SW London. We pride ourself on attentive care, brought to you by an expert team of hair stylists. 
At Mavrichi Hair Boutique, we offer a tailored and personalised hair care approach to deliver an exclusive yet affordable experience.
Mavrichi Hair Boutique's team is here to greet each client in a warm and welcoming atmosphere.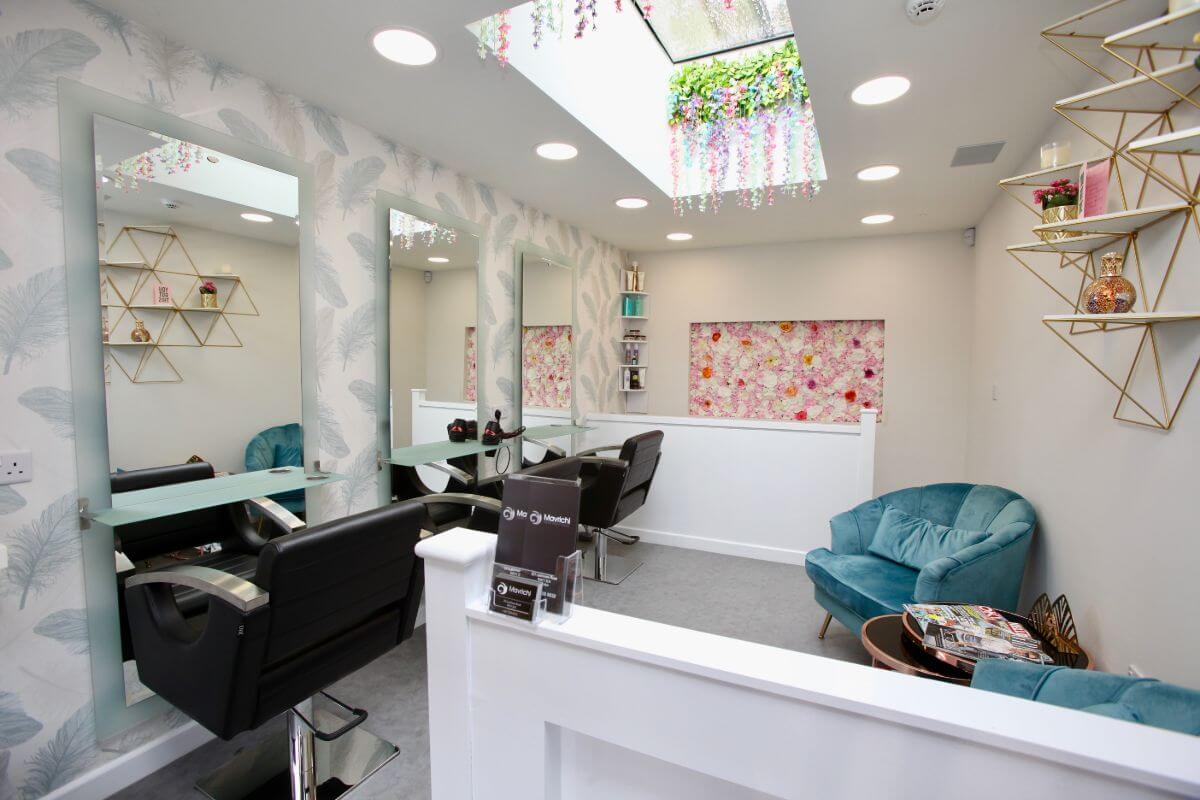 Justyna Kloc
---
2020-04-18T07:11:25+00:00
My daughter's first haircut experience ( besides me trimming her hair ones ) and she was extremely happy and let Mike to do his amazing work. He is really good with children.
I am also happy with the result 100 % recommendations here from me. Very nice atmosphere, lovely soft music in the background - very relaxing feeling.
Justyna Kloc
https://mavrichi.com/testimonials/justyna-kloc/
Livia Lyvutza
---
2020-04-18T07:09:26+00:00
Honestly best of the best !!!! I will never leave my hair in other than his hand #talenthasnolimit
Livia Lyvutza
https://mavrichi.com/testimonials/livia-lyvutza/
Any Zee
---
2020-04-18T07:06:56+00:00
Mihai is the best in hairdressing. I wish I could give more than five stars for his wonderful work. He gives his all to get to a perfect result, even he forgets about the time while working, exactly like a piece of art.
Will be very pleased to do my hair again, so defiantly see you next time Mihai!
Any Zee
https://mavrichi.com/testimonials/any-zee/
Chrystèle
---
2020-04-18T07:12:22+00:00
Super friendly. He understood what I wanted to do with my hair and did just that!
Chrystèle
https://mavrichi.com/testimonials/chrystele/
Oana
---
2020-04-18T07:06:21+00:00
Best hairdresser! Mike works fast and very professional. He succeded to find the best haircut for me. I love my haircut.
I also love Mavrichi Hair Boutique, it s a beautiful place, cosy with good professionals.
Oana
https://mavrichi.com/testimonials/oana/
Katarzyna
---
2020-04-18T07:11:59+00:00
Very friendly, 5 stars hairdresser, highly recommended.
Katarzyna
https://mavrichi.com/testimonials/katarzyna/
Mike has literally brought my hair back to life. From having extremely damaged bleach hair from previous salons with a lot of breakage. Mike helped educate me on how we're going to fix it, and I'm now starting to see huge results, my hair no longer looks really thin at the ends and after growing it out and regular cuts/ treatments it's finally feeling normal again. I can't recommend Mike enough for his professionalism and trust in his work!
Showed up for my appointment to find out the guy is busy and since it's a one man show and only one guy couldn't get the haircut and wasted my time. Hugely unprofessional. ONLY GO IF YOU HAVE TIME to waste. Did not bother messaging me or informing me till I showed up.
The best hair dressers I've been too!!! Dyed my hair to the absolute colour I wanted and I couldn't be happier with it !! Customer service was also impeccable - would highly recommended !
I had a wonderful treatment courtesy of Mike. He was very professional, took time to educate me about my hair type and what treatment would work best for me. He took extra care to make sure I was happy at all stages of the treatment. I could not recommend this salon highly enough and will definitely be returning in the not-too-distant future. A real gem! Thanks Mike! ????????????????????
Susan Robertson
2023-01-19
Best hairdressers in the area .Came for a birthday cut and blow dry and wasn't disappointed cant wait to go back for my next appointment because i know its done with passion something a lot of stylists lack these days but not here your every need is provided for 10/10
Amazing experience, and haircut, would definitely recommend:)
The hairdressers here are so attentive and knowledgeable - my hair feels silky and the style looks great.
Michael is an amazing hair stylist! My pixie haircut is just awesome. I have complete faith and trust in him to cut my hair and to try new things!! I wont go anywhere else. I moved out of the area and will still travel to him.
Absolutely loved it!!! Incredible experience! Dan was amazing! He really loves what he does! My hair looks amazing! And had my spa type experience! Definitely will come back !!! thank you so much!
Dan has to be my favourite ever hairdresser. Such a wonderful therapeutic experience. He makes you feel so comfortable. Thanks Dan for everything - you're a total gem!